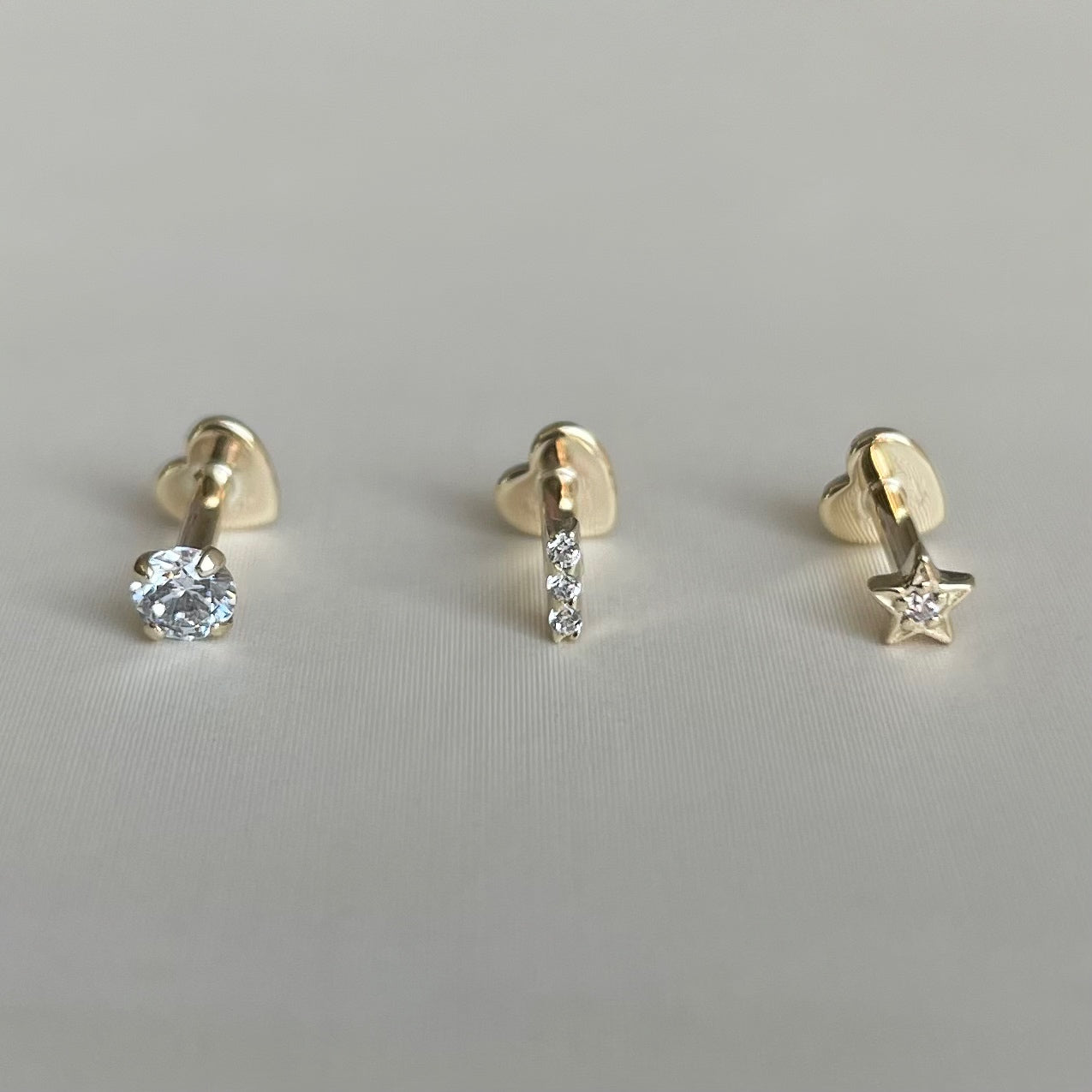 About our jewellery
All of our jewellery is made with solid gold; we love its radiant colour and shine.
Solid gold is known for its resistance to rust, corrosion and hypoallergenic qualities - perfect for cartilage earrings which you may change less frequently than those in your lobes.
Pure gold (24k gold) is too soft for everyday wear so solid gold jewellery is made by alloying other metals with pure gold. The amount of pure gold present in solid gold jewellery is measured by karat(k) weight.
We make all of our jewellery with 9k or 14k solid gold, using a mixture of silver, copper and a trace of zinc for strength and durability. We never use nickel.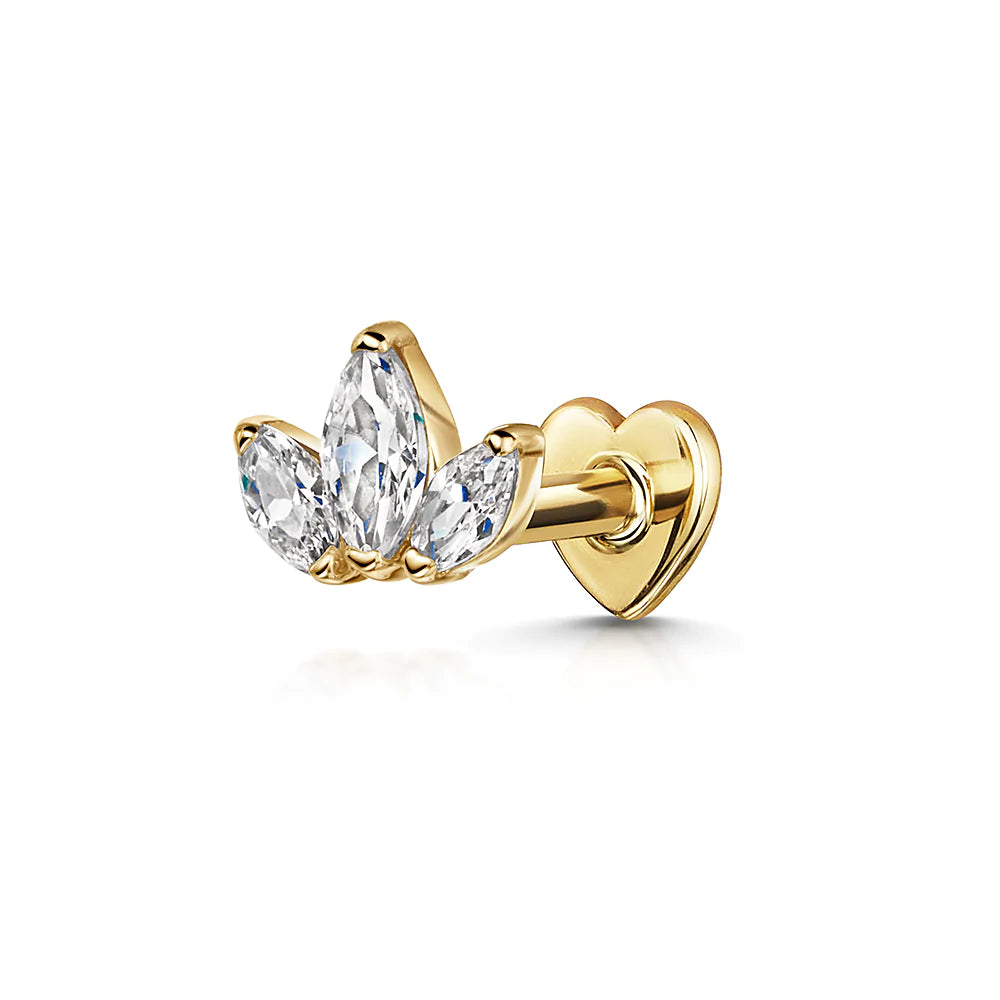 About our stones
We use only the highest quality cubic zirconia stones and cultured opals in our pieces.
Cubic Zirconia (CZ) is the world's most popular diamond substitute. They sparkle beautifully and to the naked eye are virtually indistinguishable from a diamond.
Cubic Zirconias' durability makes them perfect for cartilage earrings. CZs are almost as hard as diamonds, scoring 8.5 on the Mohs scale of hardness while diamonds score 10. Being lab-created rather than mined also means CZs are an affordable, ethical alternative to diamonds.
Cultured opals have the same chemical composition, internal structure, physical properties and appearance as natural opals. They are sometimes called lab-created or lab-green opals to indicate their man-made origin.
Cultured and natural opals look so similar that even trained gemologists can have difficulty separating them apart.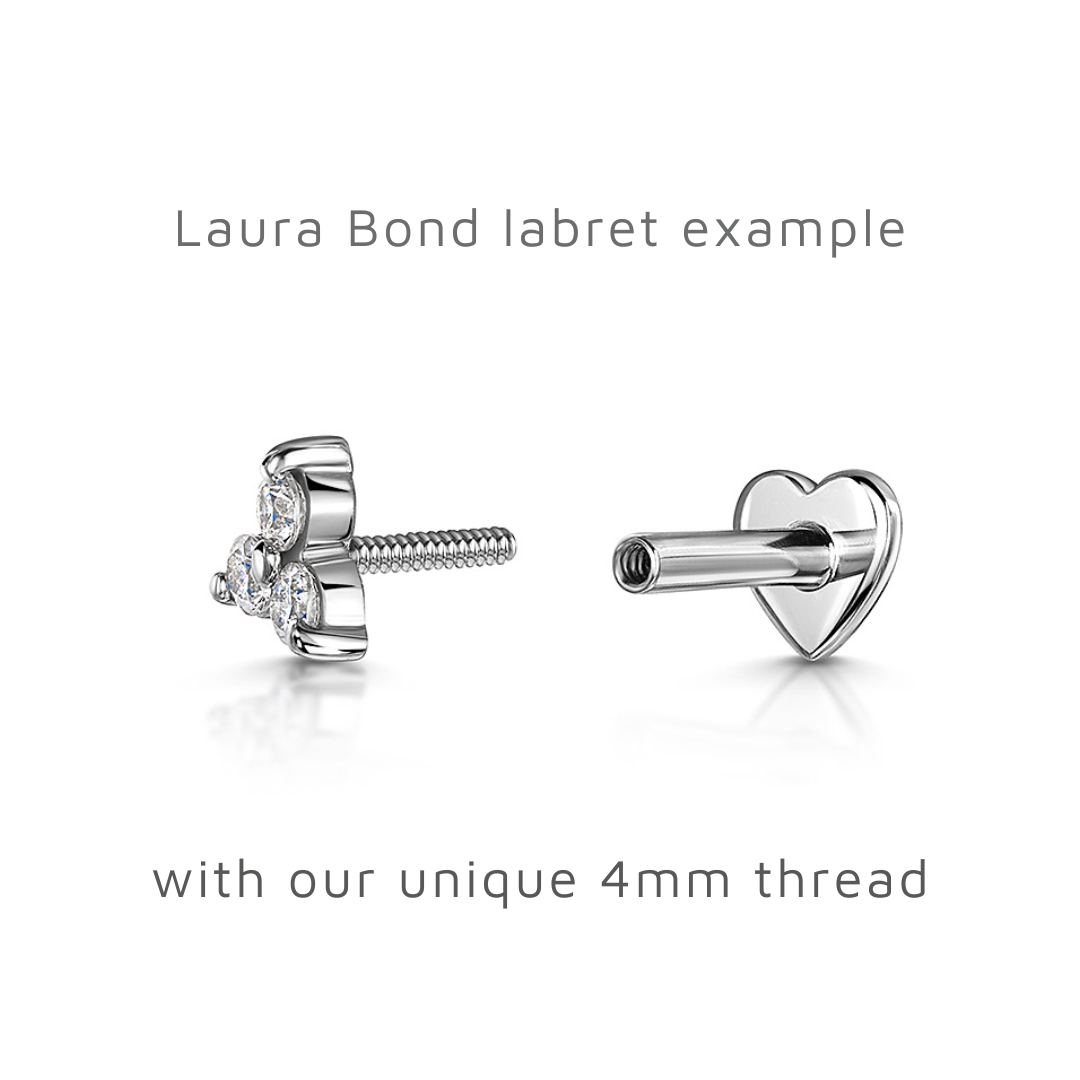 Our earring design
Comfort is key when wearing cartilage earrings which is why all of our cartilage studs are internally threaded front fastening labrets. This means the front part of the stud is attached to a thread that screws into the flat backed post.

Our signature heart shaped flat screw backs fit flat against the ear so, unlike traditional butterfly fastenings, they don't dig in while you are sleeping and are really comfortable to wear.
Warranty
All of our jewellery comes with a 12 month warranty.
The warranty does not cover damage arising from normal wear and tear, accidents, or misuse by the customer; e.g. jewellery which has become bent or damaged after purchase.
Our dainty jewellery is made with solid gold and should be handled with care. If you are not confident in changing your earrings, we would always recommend visiting a reputable piercer to have it fitted.
If you have a query about your jewellery warranty please email us at help@laurabond.co.uk