A guide to fitting and aftercare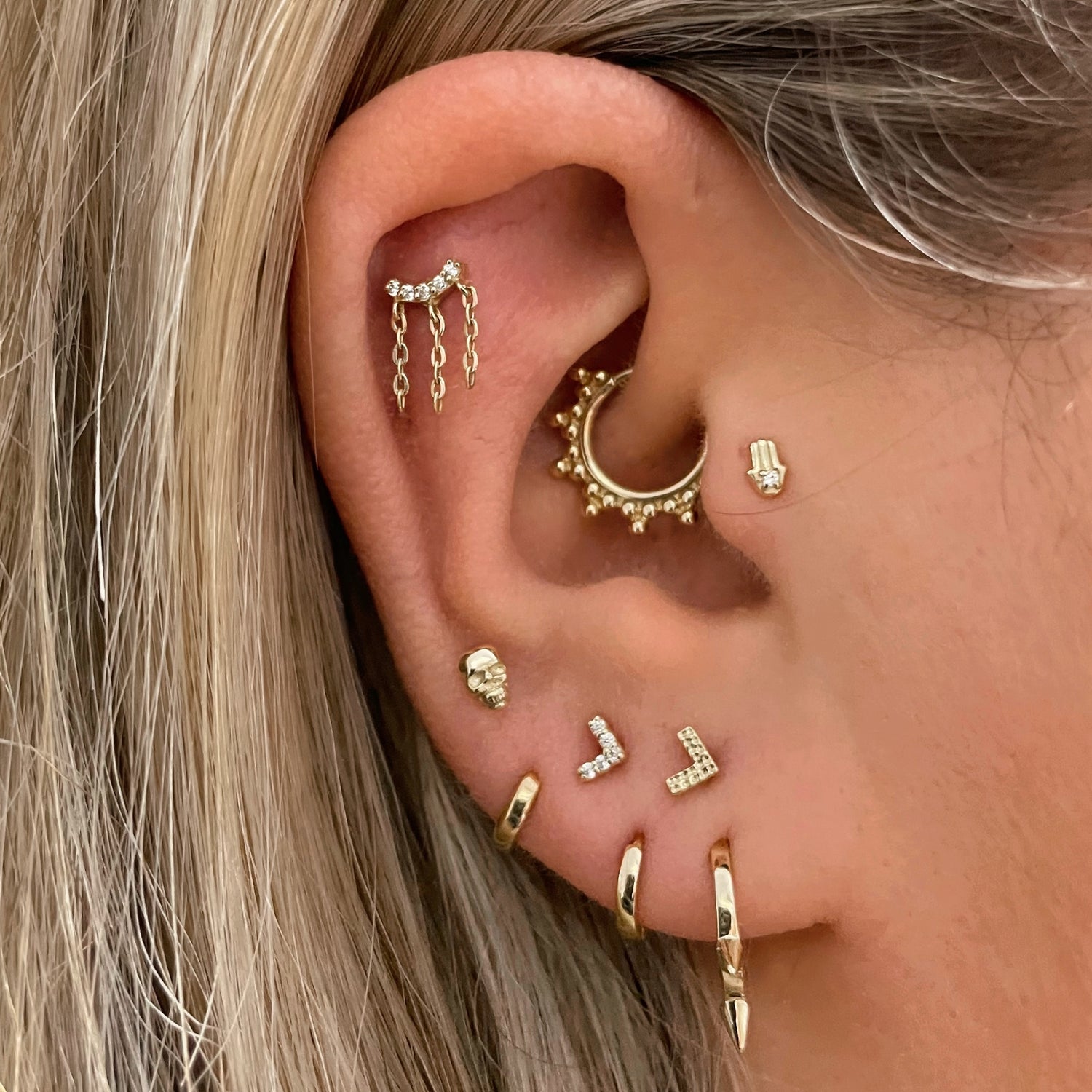 Fitting your jewellery
To avoid any damage our solid gold body jewellery is best fitted by an experienced professional such as your piercer, especially if it is the first time you are changing it.
A piercer will also make sure the jewellery is fitted securely and confirm its suitability for the intended piercing.
Our dainty jewellery is made from solid gold and should always be handled with care as it can bend easily when too much pressure is applied. Never force your jewellery, if it becomes stuck always consult your piercer for assistance.
We would advise against using tools to fit your jewellery as this may cause damage.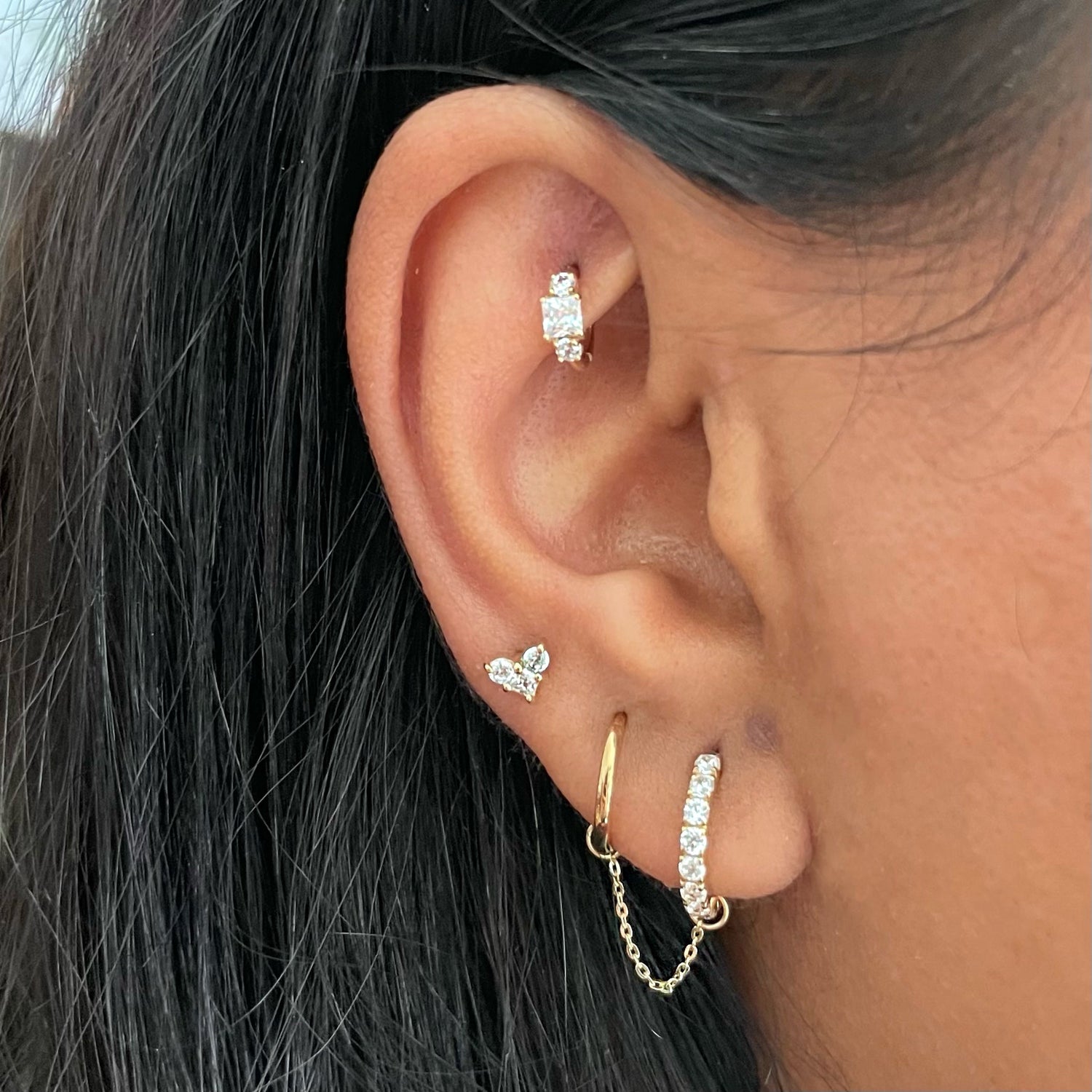 Caring for your jewellery
Although solid gold does not corrode, it may still tarnish due to exposure to body oils and cosmetics. For earrings, this is most likely to happen on the post part which goes through the ear such as the post.
To keep your jewellery in the best condition, we recommend cleaning your jewellery regularly. Please contact us if you need advice on how to clean your jewellery.
To protect your jewellery when it isn't being worn, we would recommend storing it in a sealed box out of direct sunlight and away from warm, humid environments.
Regularly check the fastenings on your earrings to ensure they are still secure after cleaning to avoid losing your jewellery.
Warranty
All of our jewellery comes with a 12 month warranty.

The warranty does not cover damage arisen from normal wear and tear, accidents or misuse by the customer. For example, jewellery which has become bent or damaged after purchase.

Our dainty jewellery is made with solid gold and should handled with care. If you are not confident in changing your earrings, we would always recommend visiting a reputable piercer to have them fitted.

If you have a query about your jewellery warranty please email us at help@laurabond.co.uk